THE SOMERVILLE BOARD OF EDUCATION
SEEKS CANDIDATE FOR BOARD MEMBER VACANCY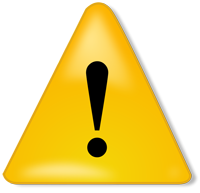 The Somerville Board of Education has announced its intention to appoint a resident of Somerville to a vacant position on the Board of Education. Any Somerville resident interested in applying for the position should send a letter expressing interest and include a resume of background experiences. The letter and resume should be addressed to Mr. Bryan P. Boyce, Board Secretary, Somerville Board of Education, 51 West Cliff Street, Somerville, New Jersey 08876 by noon on January 13, 2017 and marked "Board Member Vacancy" on the envelope.
Legal Requirements
To become a school board member in New Jersey, you must
· Be able to read and write
· Hold U.S. citizenship and one year's residency in the school district
· Be registered to vote in the district
· Have no interest in any contract with, or claim against, the board
· Not hold office as mayor or member of the municipal governing body or, in the case of county school district, the county governing body
· Not simultaneously hold two elective offices
· Not be disqualified from membership for the conviction of certain crimes. (Within 30 days of election or appointment to the board, a member must undergo a criminal history background investigation through the Department of Education.)
This position will be effective until the Organization Meeting in January 2018.
The Board of Education will review all applications submitted and interview legally qualified candidates at the public meeting on January 17, 2017. Candidates will be advised of the interview schedule. Any questions should be directed to Mr. Bryan P. Boyce at bboyce@somervilleschools.org or 908-243-1573.
Core Values/Beliefs
1. We believe that children learn best in a challenging, motivating, safe, secure, nurturing, encouraging, and respectful environment that fosters a love of lifelong learning.
2. We believe in providing learning opportunities to meet the diverse needs of each individual child.
3. We believe that the mosaic of every child includes the fine arts, STEAM, and extracurricular activities.
4. We believe that professional development is essential to the fabric of the teaching profession allowing teachers to build on current practices and constantly improve instruction.
5. We believe in a collaborative approach to learning and engagement that includes students, district employees, parents, community members, and community partnerships.

Mission Statement
Somerville Public Schools provide the highest quality education through an environment that promotes individual excellence.
Strategic Themes
Strategic Themes were established at the August 29, 2015 Board of Education Summer Workshop in an effort to identify areas of focus for district's five-year strategic plan (VISION2020) which takes into account the Mission Statement and Core Beliefs. The Board developed these themes and year 1 targets after a careful review of all data and information collected through the community-wide needs assessment survey. Ongoing input and feedback is welcomed via email and/or tweeting with the hashtag #Ville2020.